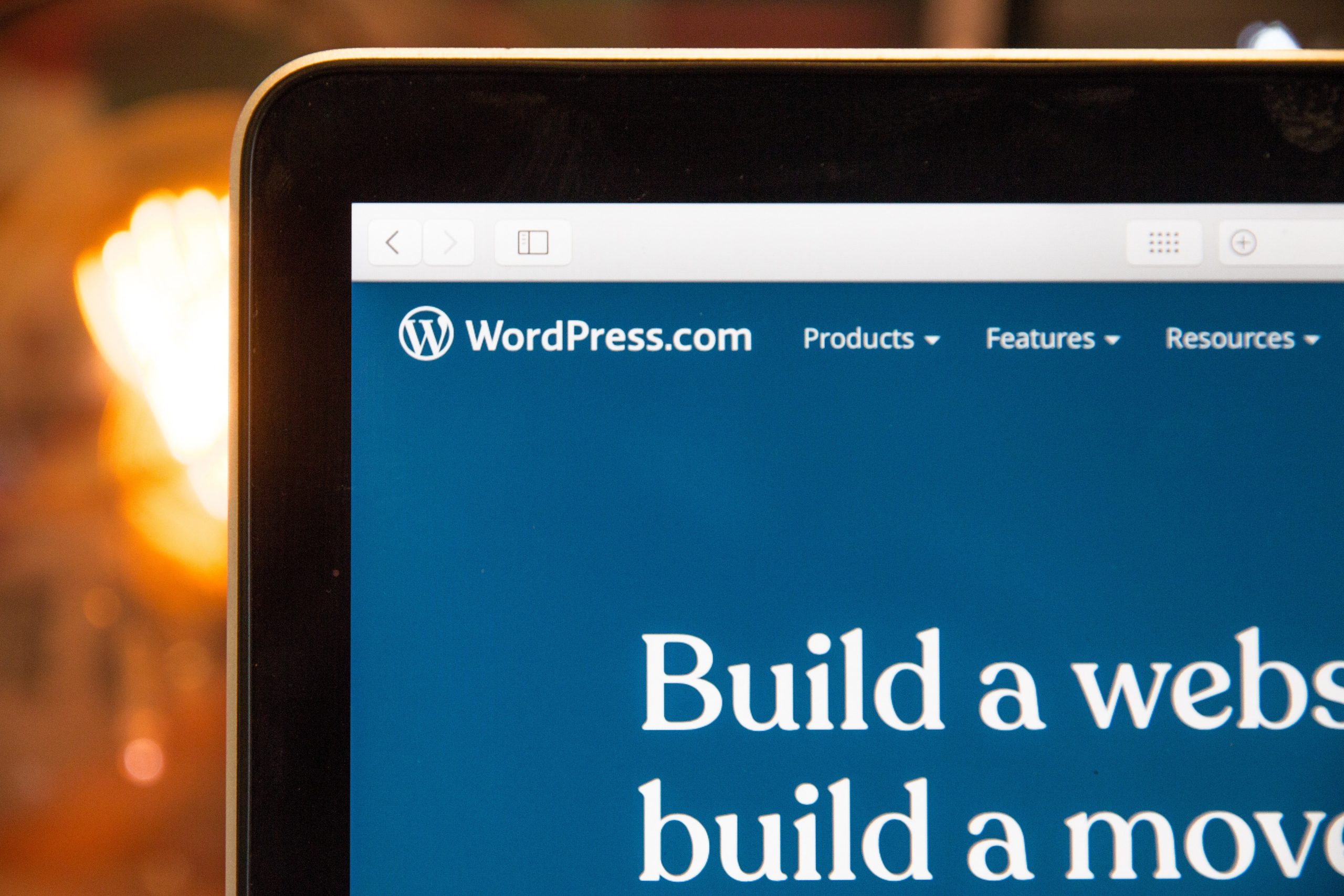 Let's learn how to create a website.
To create a website for your business you need mainly hosting and domain about which I have created a separate topic to understand about website building and their usage or benefits. You can check there about hosting and domain also to understand what are these two terms mean. Here you will get to know step by step website set-up requirements and making it live on google. I am making this tutorial by using namecheap.com but you can use anyone whose hosting plans are best. So let's start to create a professional website using WordPress. Let's start with the Website Design Requirements below.
1. First we will purchase a domain and hosting to create a website.
So in the below image, you will see where you have to click to buy the best plan for 1 website. Basically, this plan is suggesting in the below image, you can host up to 3 domains for which I will make a separate video. But for now, let's focus on creating a single website.
(Just click on the hosting menu in navigation and select the ist plan as suggested in the image. After that, you will get an option for selecting a domain name and then checkout.)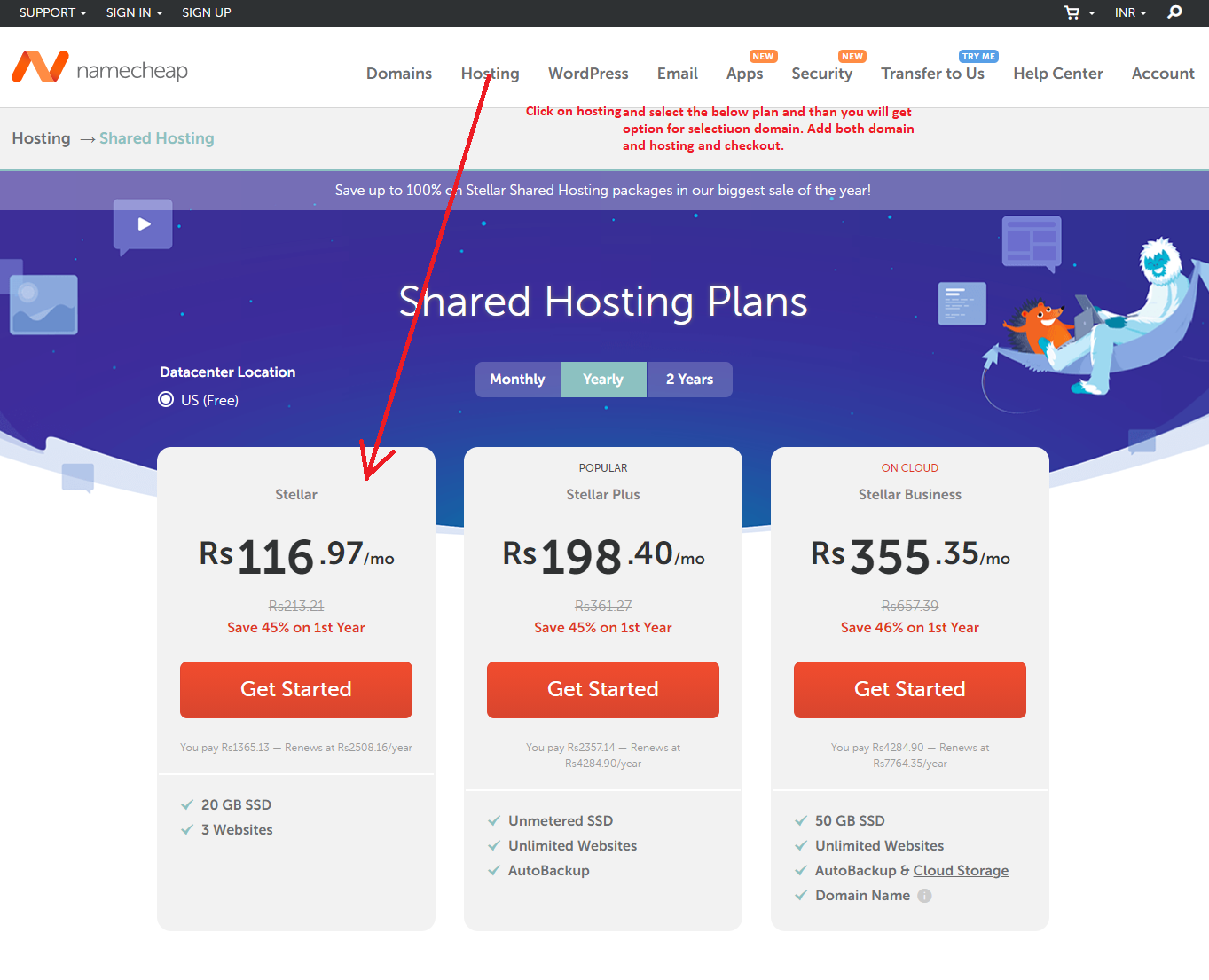 2. After you purchase the domain and hosting you need to login into Cpanel.
You will get a confirmation order email from the hosting company after successful payment, and you will get a Cpanel link on that email with password and username either use that one or you can directly go from the dashboard after login to your namecheap.com account.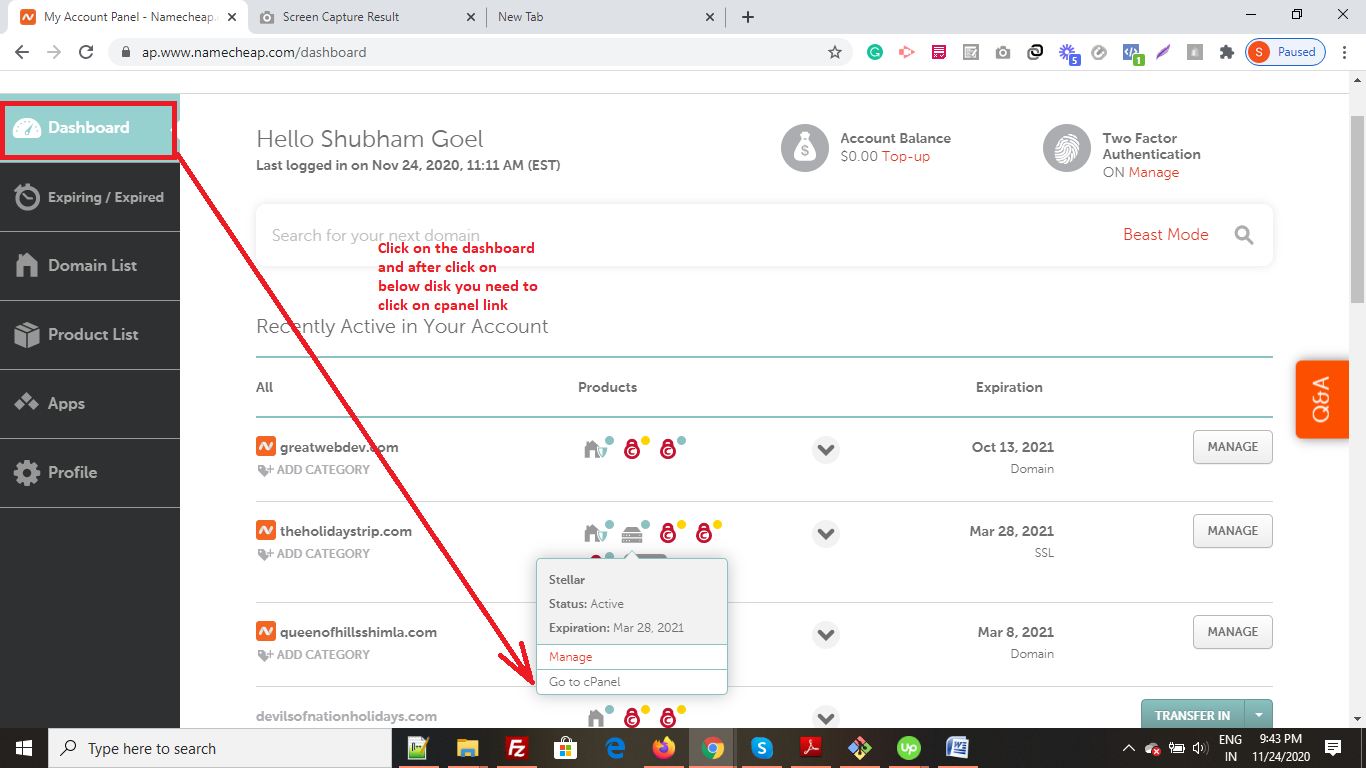 3. In the Cpanel you need to go down and find softaculous app installer. Install WordPress to create a website.
So now you just need to install WordPress and set-up it up for your website. You can install WordPress by going down in the softaculous app installer.

4. After click on the softaculous app installer you will see the first option for installing WordPress.
Here you just need to click on the install button and you will get the option to choose the domain on which you want to install your WordPress site.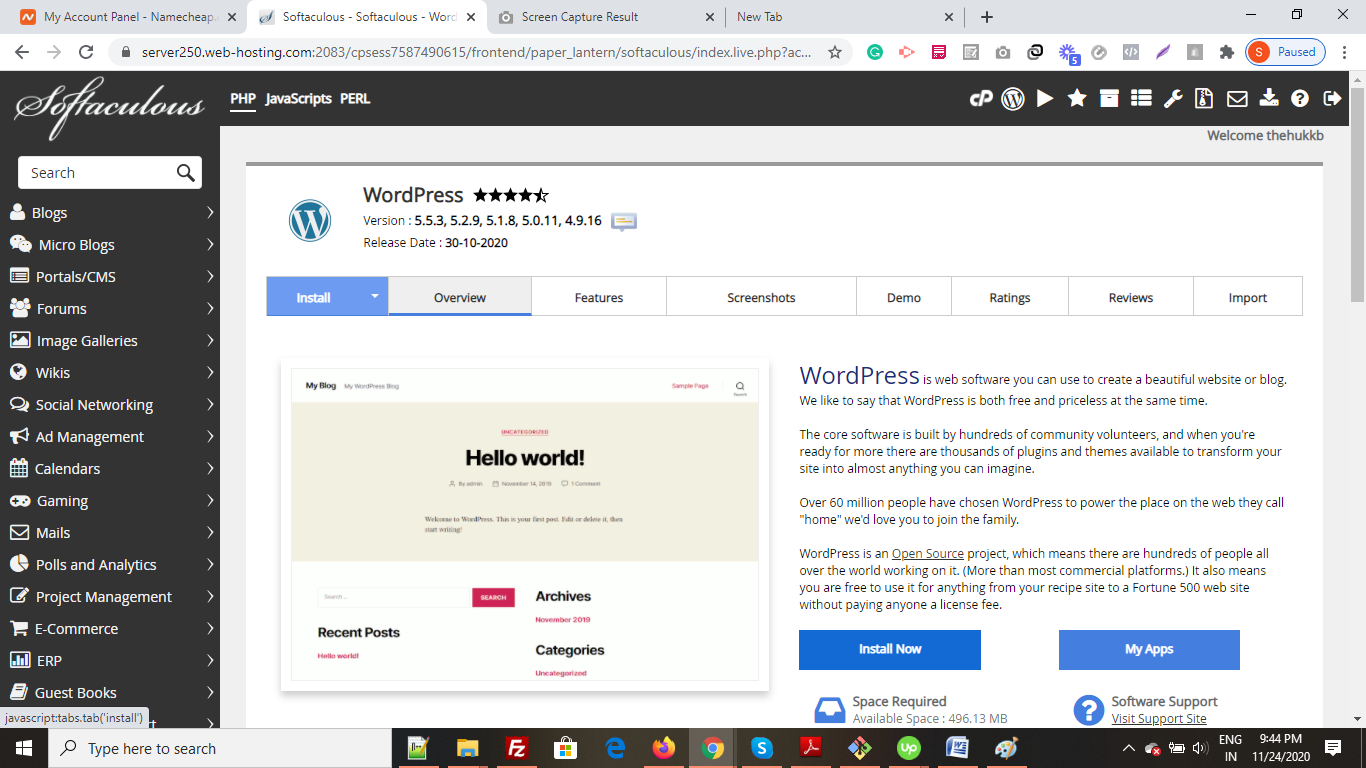 Select domain after clicking on the install button.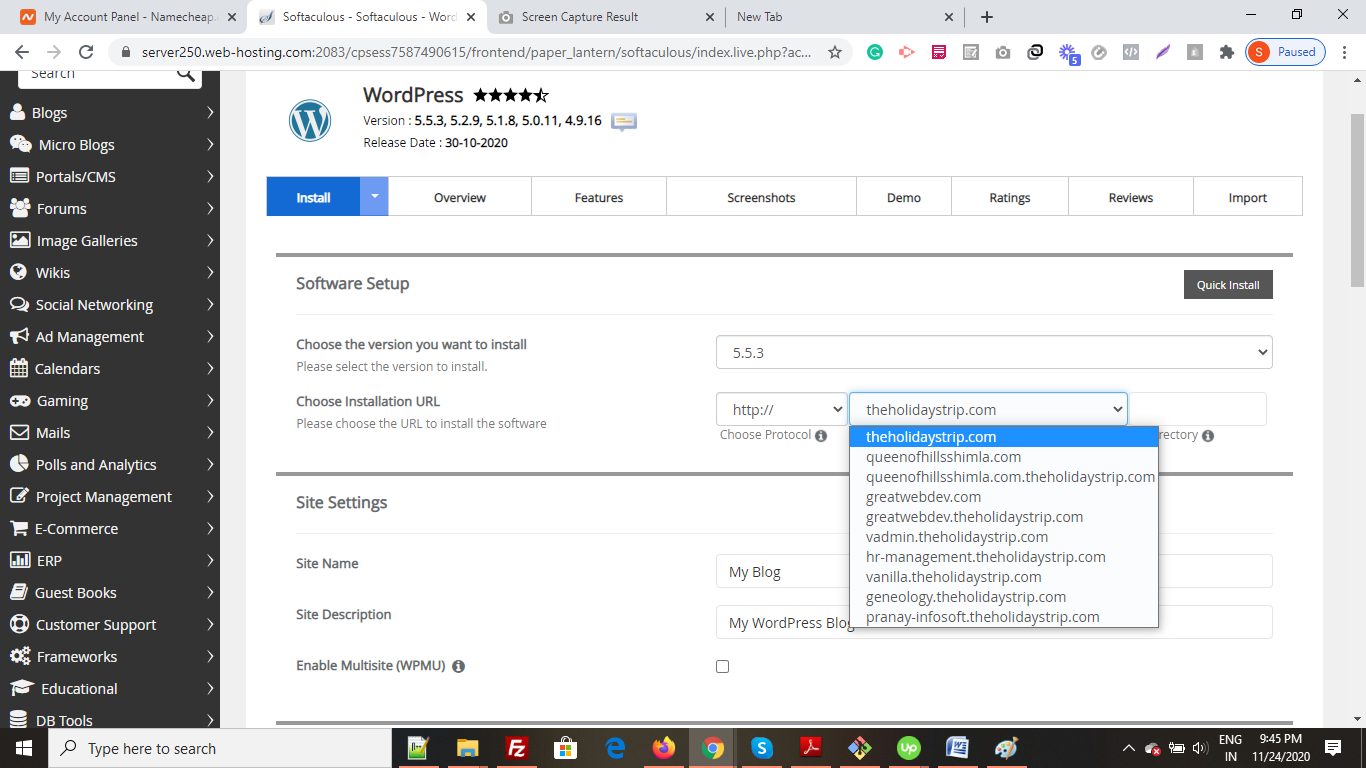 5. Now you need to set username and password for your WordPress website, don't ignore this set the reminding username and password here.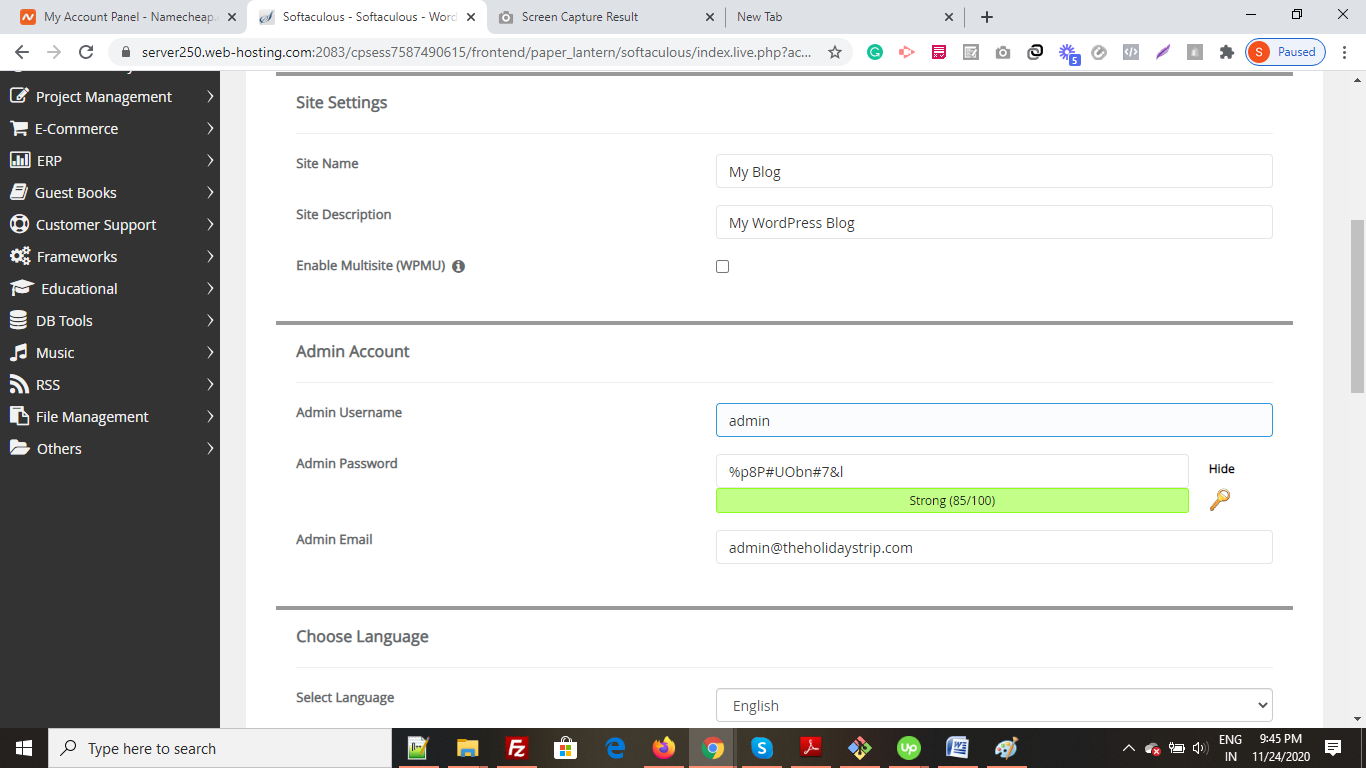 6. Now it's almost done!
These are the plugin option in the below image, which you can install later or with this step as well.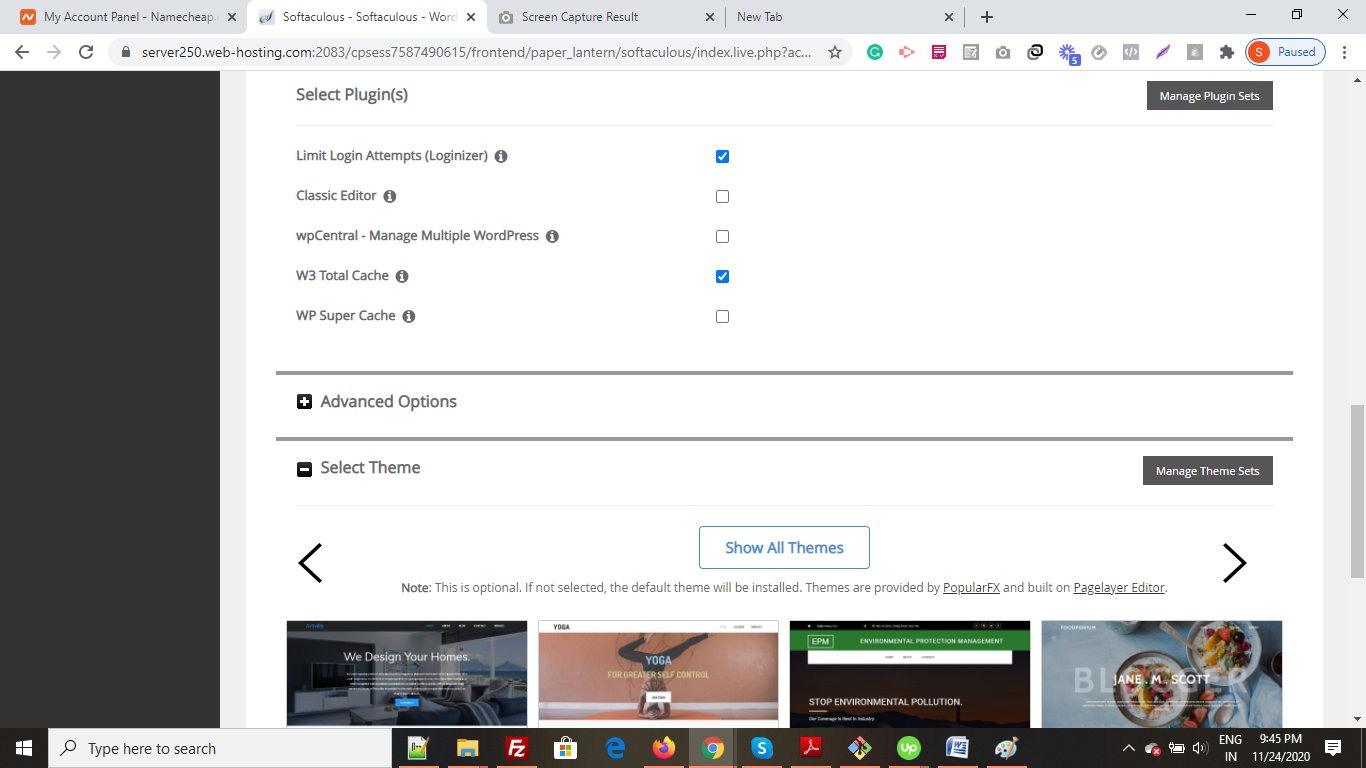 Also, you will get the option to select the theme for your website design, after all these, you just need to hit the install button and your website is initially ready and live. You can start posting on your website.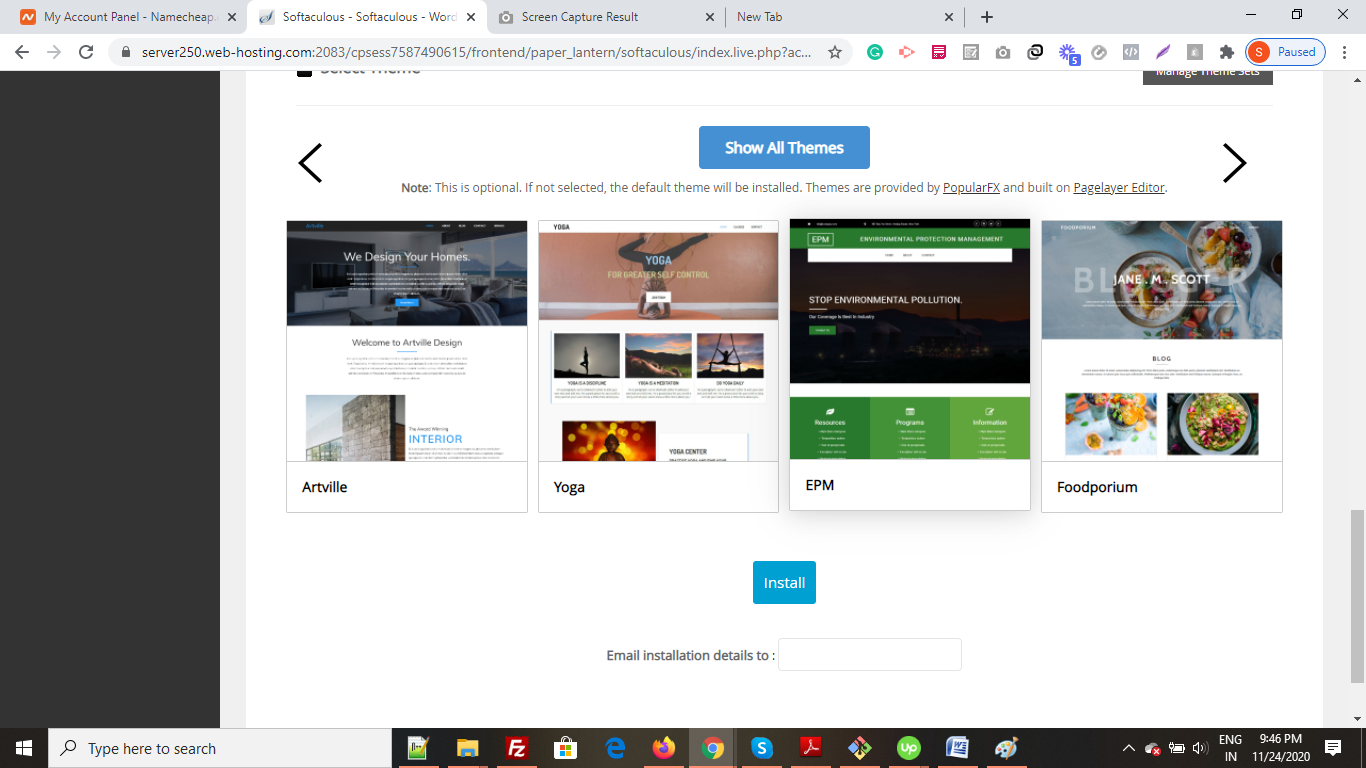 In this post, you learned how to  Create a Website from scratch and what the are theWebsite Design Requirements. So in the coming post, we will share how to set-up a WordPress website and how to configure theme and plugin so that your website will be ready for the people to see your posts or products. If you want a series of posts on step-by-step learning of WordPress website comment below and write what you want to learn in the WordPress website. We also offer services for various web solutions.